The Machinist and his Machine
Perhaps the most reserved of the Badgers' vehicles is the straightforward, no-nonsense drift machine owned by Miguel "Migs" Senquiz. Migs, like his Machine, is subtle and purposeful, but like his secondary vehicle, can be full of surprises. With the only ties to drag racing in the Brigade, Migs brings a serious performance tone to the team that is reflected in both his vehicles. With both the 1990 Nissan 240SX Coupe and the '32 Bantam, the rides hold more technical prowess than their appearance might suggest.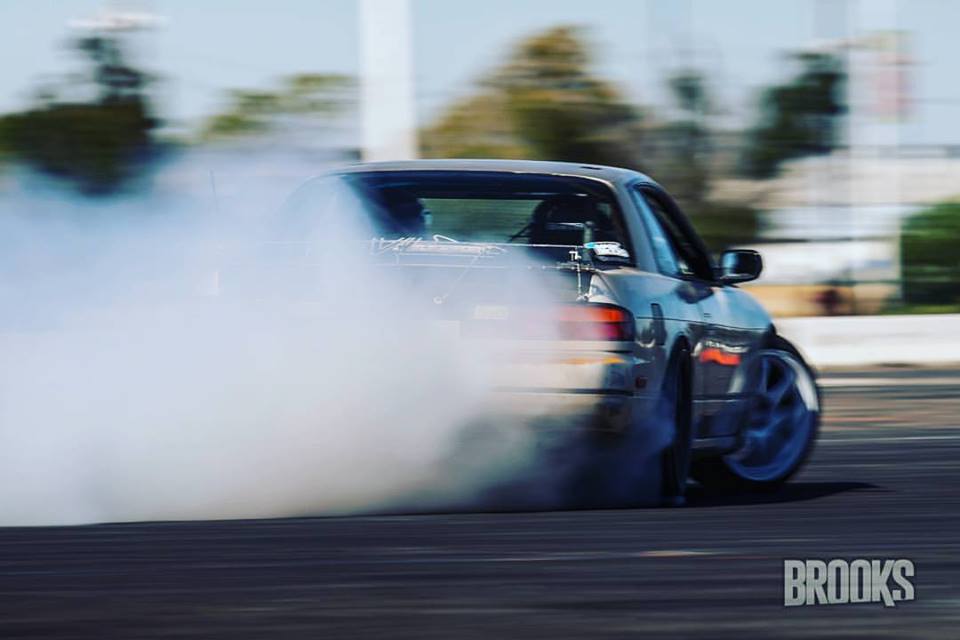 The Maker's Mark
In the most telling display of personality and technicality, Migs provided a bullet-point list of mods and stats and requested a copy/paste description of his vehicle. However, the impressive list of modifications doesn't do his Machine justice. The motor is the often-overlooked KA24DE-T, which came humbly in early 1990's Nissans, including the 240sx and Frontier, and continued its run until its retirement after the 2004 Nissan Xterra. But stock motor it is not. Within the husk of its former self, the KA has been pumped full of muscle. Crower I-beam rods, JE pistons, Clevite race bearings, BC valve springs, hot cam setup and techline coatings throughout have turned this motor from a high school band nerd to a body builder hiding in sweats.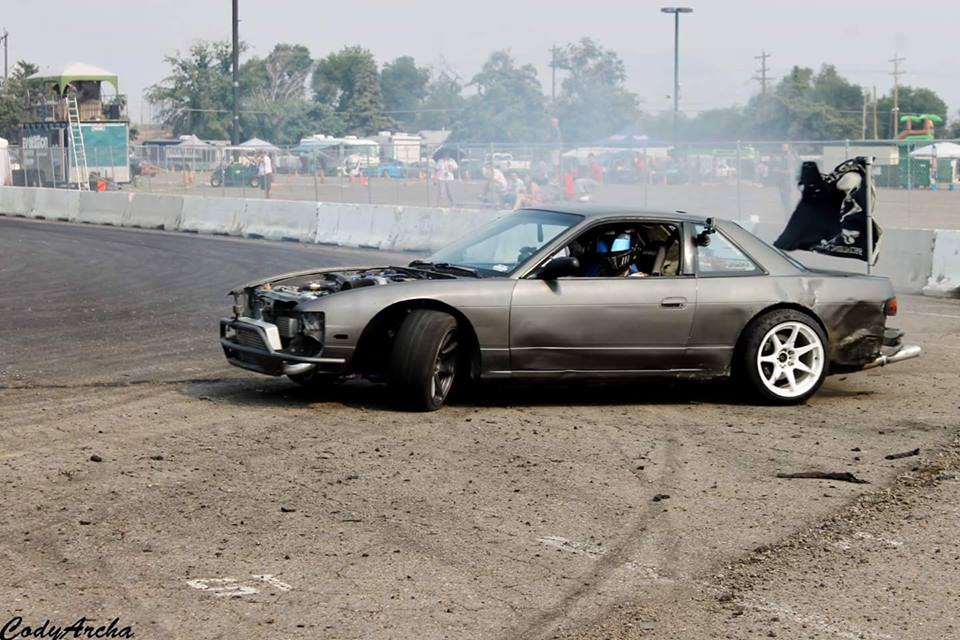 The iron its pumping is on full display with bolt-ons including a Garrett GT3076R with a twin scroll housing and manifold, Tial MVR wastegate and Greddy blow off valve. The whole system is fed by an Aeromotive fuel pump and regulator moving 450 LPH of fuel through Tomi 555cc injectors. All of this skyrockets the measly 150 stock-horsepower to well over double, hitting 330 wheel hp at only 12 psi. Holding all this finely tuned chaos to the pavement is Feal 441 drift spec coils and an ER Fab high angle kit including control arms, knuckles, and a modified crossmember. Migs's Machine is, without a doubt, the most engineered of the Brigade.
The Bomb Beyond the Brigade
Not to be outdone by his work on his Machine, Migs also plays crew chief to his uncle's NE2 drag car. The 1932 Bantam Altered is modified externally to a one-of-a-kind carbon fiber design, custom made and finished by Fiberglass Dave. Migs earns his title of the Machinist from the dragster and its home shop of TECH Machine in Livermore, CA. Having competed consistently for the past 20 years, this nostalgic car is a testament to its engineers. Currently, it sports a 540ci big block Chevy fitted with Dart heads. It has won several events including an NHRA Heritage Series and NE2 Championship. With a personal best ET of 8.22 seconds in the quarter mile at a painful 157mph, this old funny car is serious business.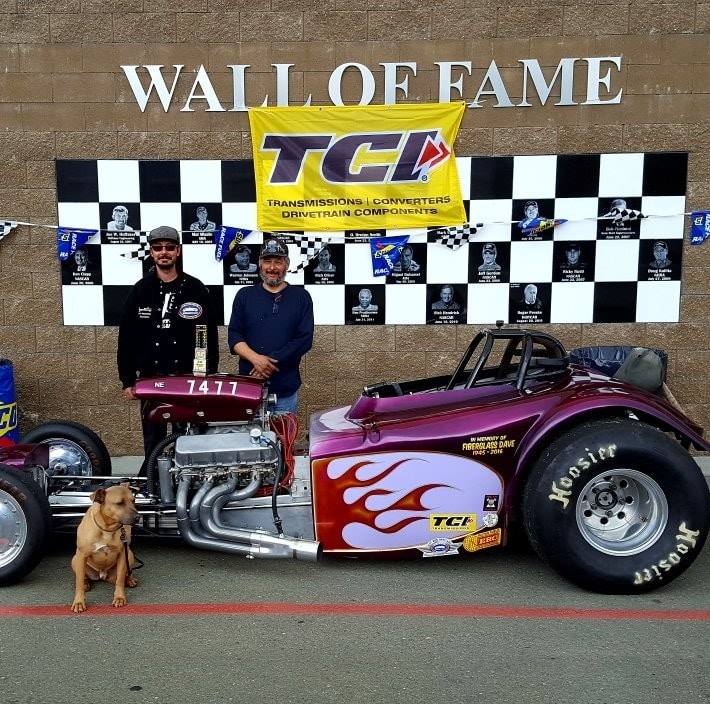 Although juggling between working on his Machine and dragster can be a challenge, Migs seems to hate his Machine most, which any driver will tell you means it holds his heart. With a history going back to 2008, his Machine has easily been his longest love and, despite the late-night wrenching threats and "piece of shit"s, it is unlike to change any time soon.